Digital artist Michael Winkelman aka Beeple sold his painting OCEAN FRONT as a non-fungible token (NFT) for $ 6 million.
FUCKKKKKKKKKKKKKK !!!!!!!!! 1111111 MASSIVE CONGRATS TO @justinsuntron !!!!!!!!!!! 1111

SIX MILLION DOLLARS for climate change. THIS is what we need to enact real meaningful change … to work TOGETHER instead of fighting one another.

we CAN do this, we WILL do this.  pic.twitter.com/htsWhv503l

– beeple (@beeple) March 23, 2021

The lot was bought by Tron founder Justin Sun. Beeple will donate the proceeds to fight climate change.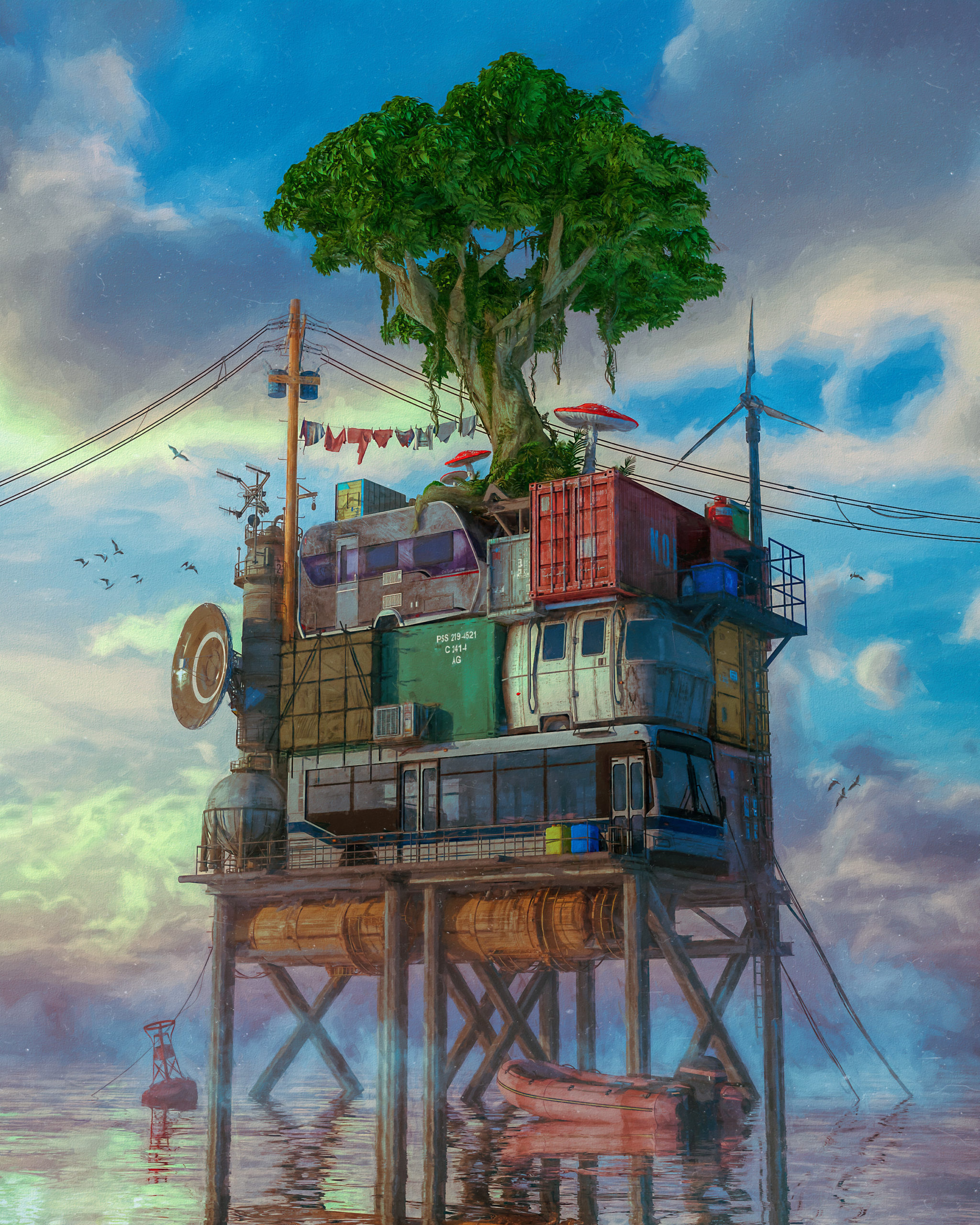 Winckelmann previously sold his work "Everydays: The First 5000 Days" for $ 69.3 million. The painting is a collage of thousands of works by the artist, published on the Internet since 2007. The buyer turned out to be Vignesh Sundaresan, hiding under the pseudonym Metakovan.
At the end of February, Beeple's Trump NFT token was resold for $ 6.6 million . In December 2020, the artist bailed out $ 582,000 for Crossroad.
Recall that on March 22, Beeple called the situation in the market of non- fungible tokens a bubble .
Earlier, Twitter founder Jack Dorsey sold his first tweet in the form of NFT for $ 2.91 million. The lot was bought by the founder of Bridge Oracle, Sina Estavi.