The number of searches for the word "uniswap" reached 87% of the September 2020 value. This time is associated with a boom in the decentralized finance sector.
According to The Block , compared to the previous week, the indicator increased by 10.1% and continued to grow steadily since the beginning of the year.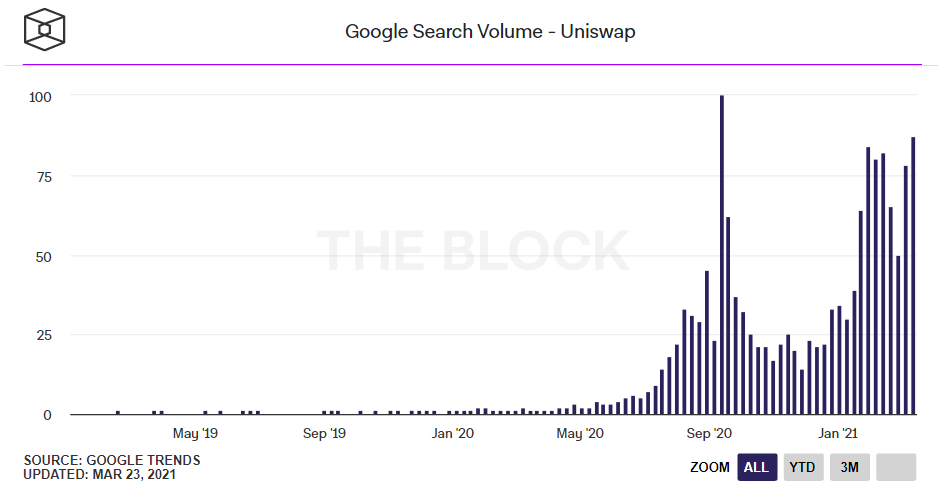 In February, Uniswap's turnover was $ 31.8 billion. Trading volume on decentralized exchanges rose 27% to a new all-time high of $ 61.78 billion.
In the DEX rating from DeFi Pulse, the Uniswap platform, with an indicator of $ 3.94 billion, is in third place, behind inTVL SushiSwap and Curve Finance.

Recall that in March, the UNI token of the Uniswap decentralized exchange entered the top 10 in terms of capitalization among the assets of the cryptocurrency market.