Google searches for non-fungible tokens (NFTs) are close to the ICO boom in 2017.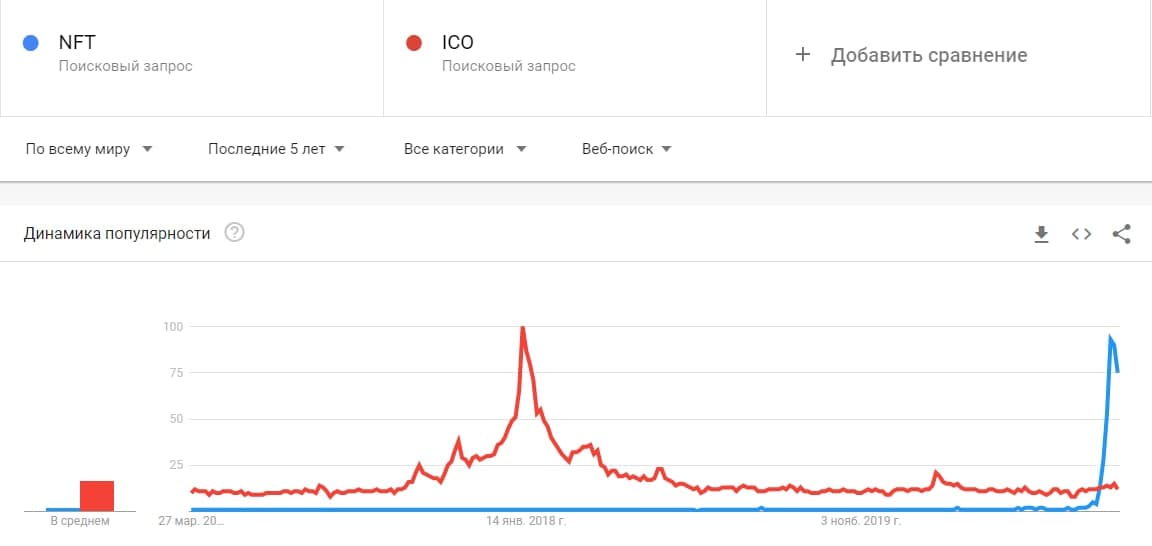 According to Google Trends, if we estimate the maximum interest in ICOs at 100 points, then the popularity of NFT in March was equal to 93 points.
Recall that interest in Uniswap approached the records of the DeFi boom .
Earlier, the number of searches for the word "bitcoin" almost renewed the maximum . The frequency of searches for the first cryptocurrency on Google grew in parallel with the price of the asset.