A dump of the database of registered users and employees of the P2P bitcoin trading platform Paxful is up for sale on the English-language darknet forum. This was reported by the Telegram channel "Information Leaks".
According to the seller, the dump contains more than 4.8 million records, current as of April 2021.
"As a sample of data, an unknown person provided an upload from the cloud-based pay management system for employees salarium.com," the authors of the channel write.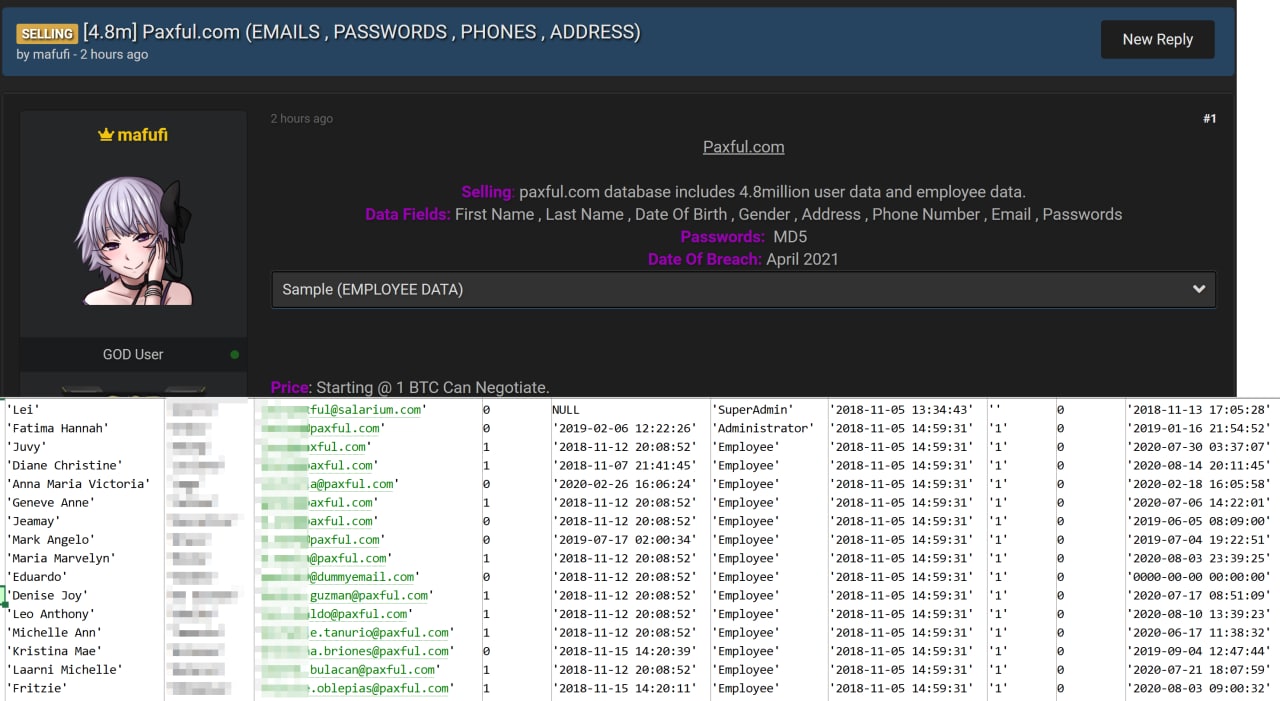 The leak contains full names, email addresses, hashed passwords, IP addresses and browser digital fingerprintsusers. The seller also claims that the dump contains addresses, phone numbers and dates of birth.
The data sells for 1 BTC (over $ 58,000 at the time of writing).
Earlier Hodlmonks reported that unknown persons put up for sale a database with data of 500 million LinkedIn users . The service representative confirmed the existence of the data collected from the platform, but assured that this information is publicly available, and the database includes data from a number of sites.