Russians most people in other countries use kriptovalyutnye exchange low-verification, or do not require confirmation from the user identity, calculated Clain analytics platform. Experts attribute this to the popularity of banned services in the country, including the darknet marketplace Hydra.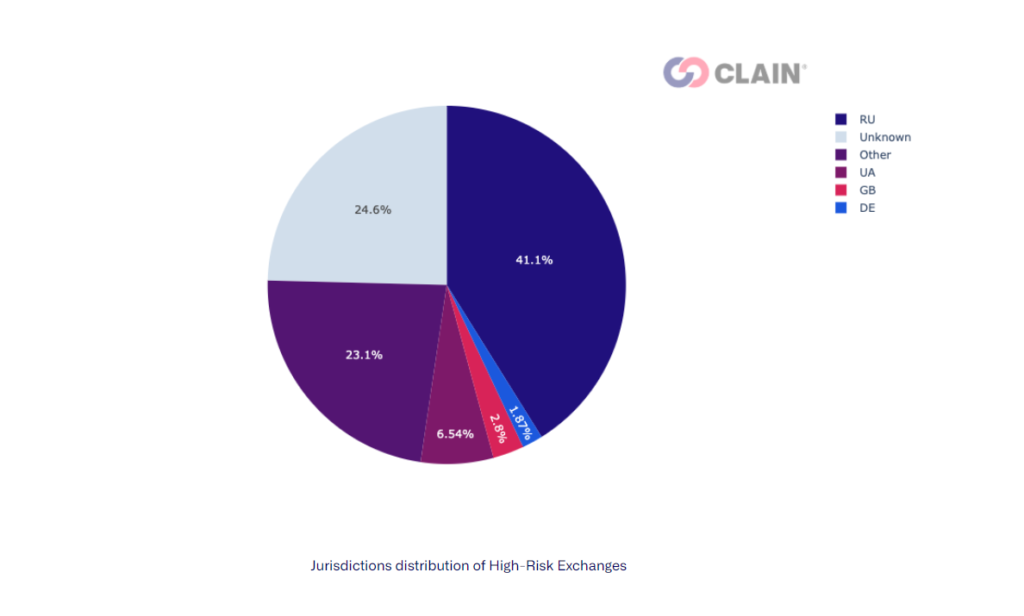 Experts call exchanges without identification high-risk, since they are often used for illegal activities. In particular, transactions of the darknet market pass through them. During the study, Clain analyzed more than 200 such platforms.
By the end of 2020, the user base of high-risk exchanges was 350 million users. The volume of transactions on such sites grew by 30% compared to 2019 and exceeded $ 19.7 billion.The volume of illegal transactions amounted to $ 4.2 billion, analysts say.
Over the past year, the share of illegal transactions on high-risk exchanges has been 12 times higher than on regulated platforms.
The flow of transactions between darknet services and sites with low user identification in 2020 amounted to almost $ 798.5 million. Most of it came from Hydra.
Recall, according to Chainalysis, in 2020 the total volume of cryptocurrency payments on the darknet amounted to $ 1.7 billion. The three leaders in terms of turnover of funds on the black market included Russia, the United States and Ukraine .
Analysts at Chainalysis also reported a decline in the volume of cryptocurrency transactions associated with criminal activity in 2020 .