Ripple has not abandoned plans to conduct an initial public offering (IPO), despite a lawsuit with the SEC. This was announced by the head of the Japanese financial corporation SBI Holdings Yoshitaka Kitao during a teleconference.
In January 2020, Ripple CEO Brad Garlinghouse allowed an IPO . Then he noted that this step is the "natural evolution" of the company.
According to Kitao, the management of the Californian firm plans to move in this direction.
"After the current lawsuit, Ripple will go public. The CEO wants this. Chris [Larsen] wants to do it, "Kitao said.
He added that SBI's investment in Ripple will pay off after a potential IPO, calling the holding the company's "largest outside shareholder".
Against this background, Ripple's XRP token has grown by 11.4% in the last 24 hours, according to CoinGecko . The coin is trading at $ 1.54 at the time of writing.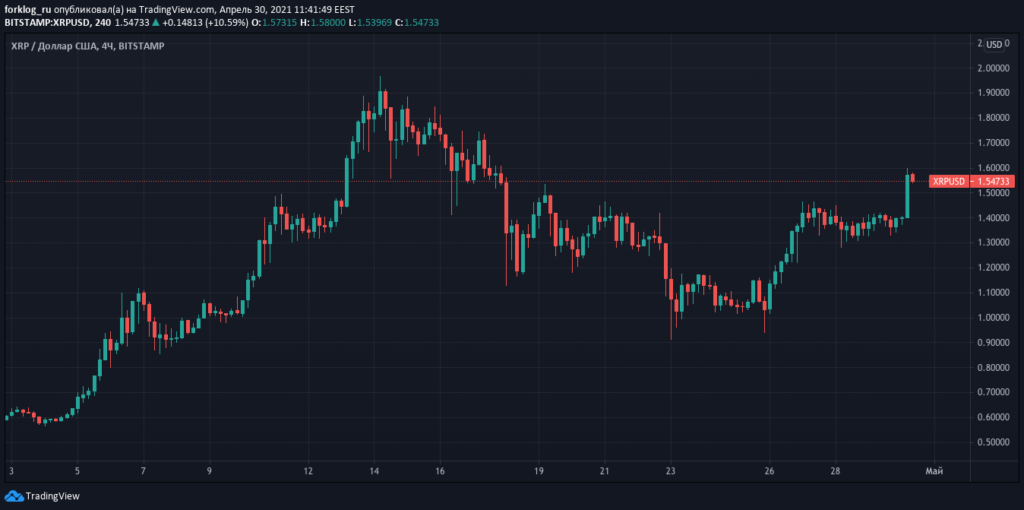 Ripple and SBI Holdings entered into a partnership in 2016. As part of the agreement, they created a joint venture SBI Ripple Asia.
SBI Holdings said in December that the US Securities and Exchange Commission's suit would not affect XRP's status in Japan.
Recall that in February 2021, the SEC filed a modified version of the lawsuit , focusing on the individual responsibility of Garlinghouse and Ripple co-founder Chris Larsen.
On April 12, top managers filed a petition with the court demanding to reject the department's claims.