Nikita Semov, a practicing trader and founder of the Crypto Mentors project, talks about the current market situation .
On the weekly timeframe, there is a certain preponderance towards purchases both when assessing the entire market context and when analyzing the last bars. But more and more signs point to a fall.
Not very positive calls began to appear in the form of a decrease in volumes and pressure from buyers, as well as the destruction of the price projection. Perhaps there is a reason to close long positions, since a rather deep drawdown of the price is not excluded.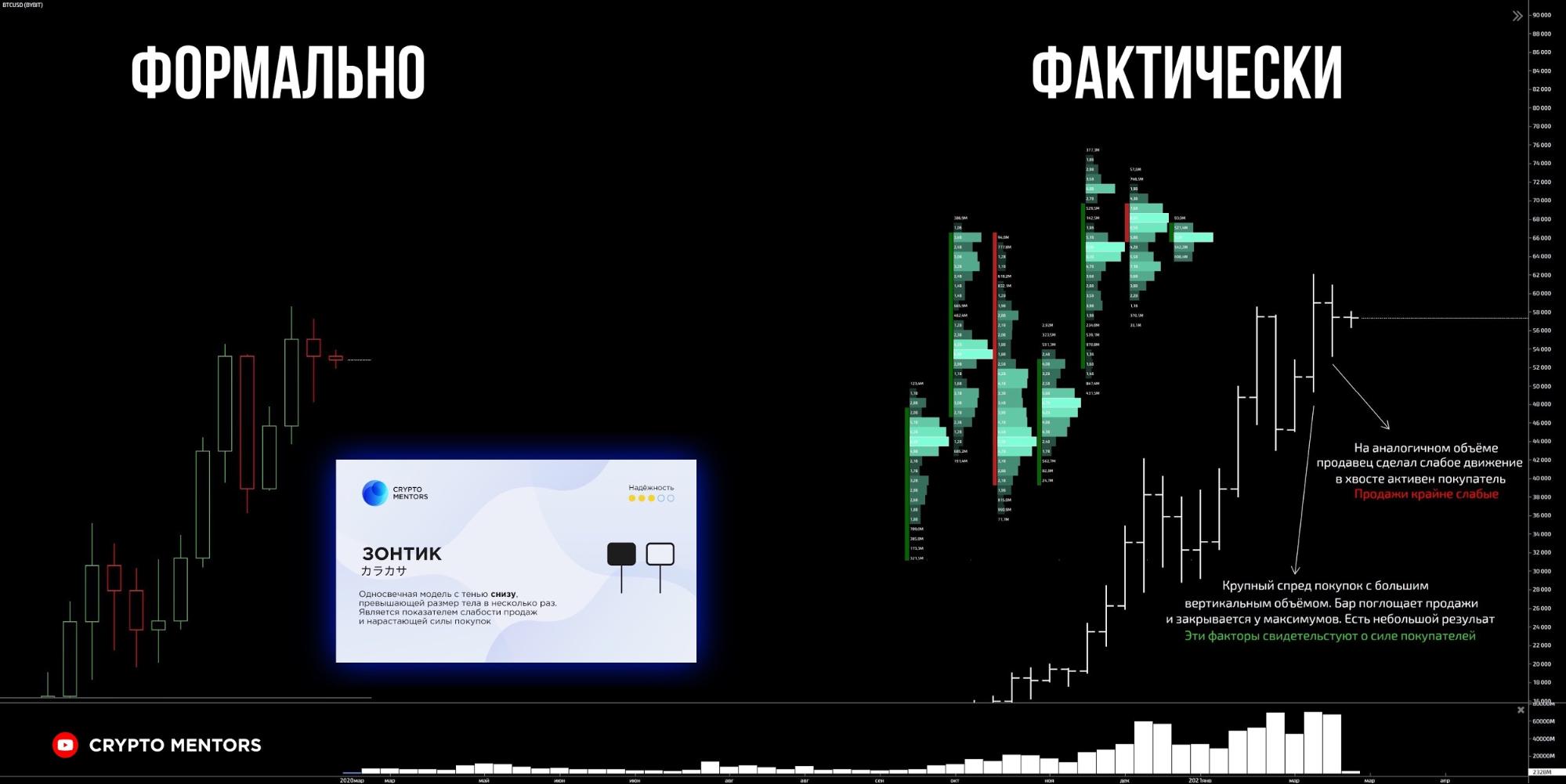 When examining the bar of the last week, one can notice the weakness of sellers, which is expressed in a significant size of the bar's shadow, as well as a disproportionately increased negative delta. The latter signals the presence of purchases with limit orders. However, the local data contradicts the general context of the trend decay.
From the weekly perspective, we are waiting for the appearance of bears, as well as the price movement for a correction to the $ 49,000 zone.
Trading ideas and short-term prospects
The exit from the narrowing range in the form of a triangle occurred downward. This is a manifestation of the sellers' initiative from the upper boundary of the mid-term sideways trend with a range of $ 58,500- $ 43,800.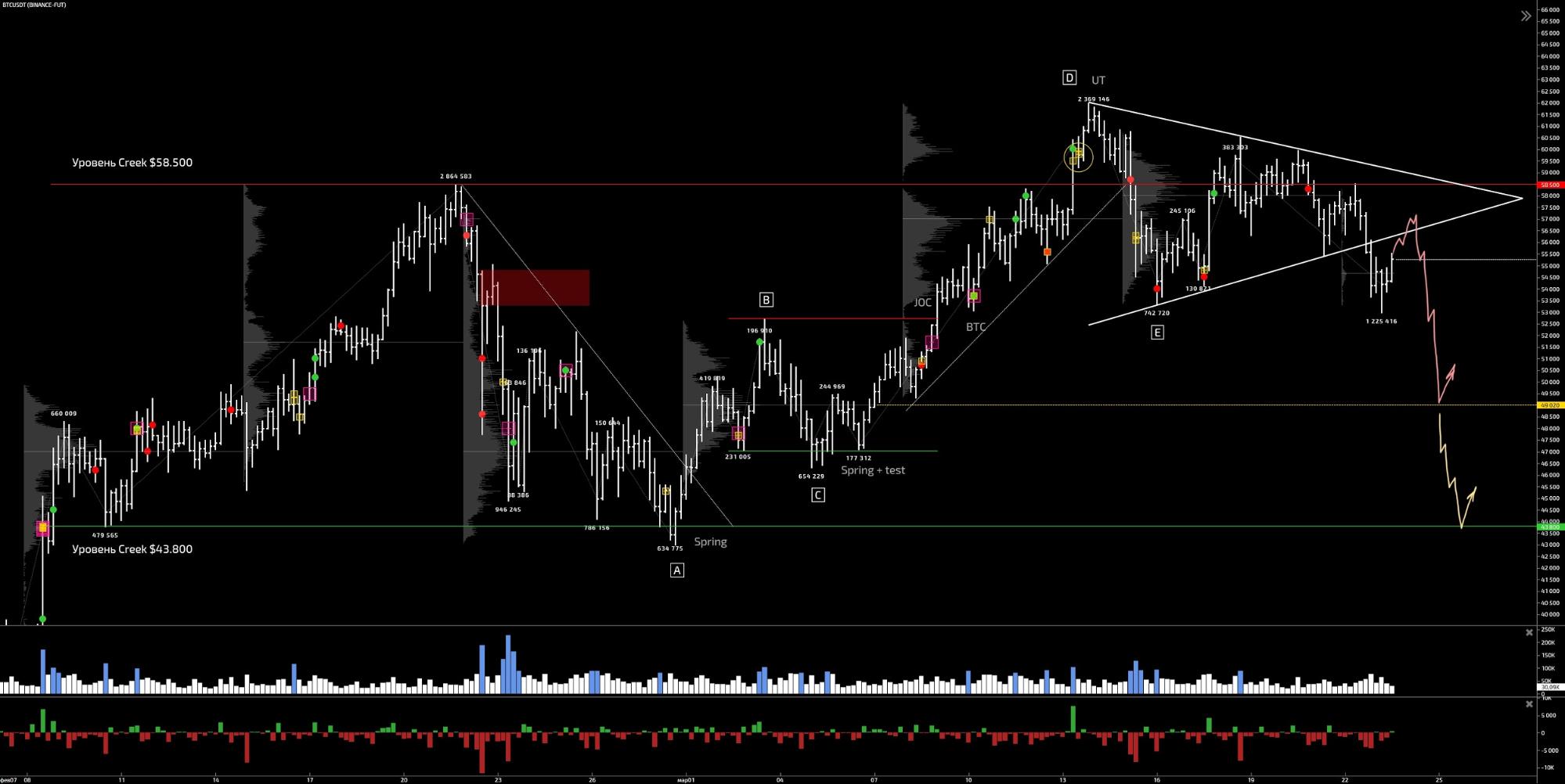 The first support level, to which we expect a fall, is $ 49,000. Further, if we don't resist, $ 43,800. Priority is short with an entry point after a slight rise in price to $ 56,000- $ 57,000.