Exactly one year has passed since Bitcoin dropped below $ 4,000 amid the panic in financial markets caused by the coronavirus crisis.
On the night of March 12-13, 2020, the cryptocurrency market experienced one of the largest crashes in history. The minimum price for bitcoin on the Bitstamp exchange was $ 3858.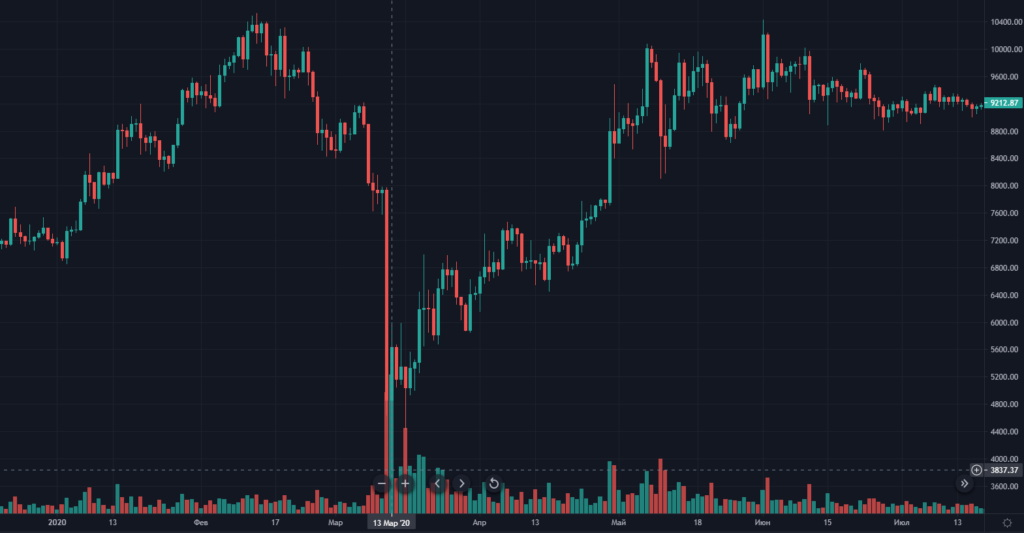 Ethereum then fell to below $ 100. Many other altcoins have fallen in price by 50% or more in just a day.
On March 13, 2020, the day of the crash, former National Security Agency and CIA officer Edward Snowden saw what was happening was an extremely opportune moment to buy bitcoin.
Many market observers predicted death for digital gold. Contrary to the opinion of skeptics, bitcoin has grown by about 15 times over the year. On March 13, 2021, the price of the first cryptocurrency exceeded the $ 60,000 level for the first time , and the capitalization reached $ 1.11 trillion.
Our text broadcast from March 13, 2020 will help refresh the memory of the events of that day.