CryptoQuant CEO Ki Yoon Joo pointed to a reversal indicator that allows you to buy bitcoin at a "global bottom".
How to buy $ BTC at the global bottoms:

1. $ BTC drops hard over -30%
2. All Exchange Inflow Mean (MA7) spikes over 2.5 BTC
3. The indicator cools down
4. ALL-IN $ BTC
5. Become a billionaire and give a tip to @cryptoquant_com

Chart  https://t.co/jnuMtC7znJ pic.twitter.com/DMsA89XKOI

– Ki Young Ju 주기영 (@ki_young_ju) March 23, 2021
According to him, after the value of the first cryptocurrency has fallen by more than 30%, you need to pay attention to the graph of the average moving exchange inflow for 7 days.
"After overheating, the flow begins to cool, and this is the best moment to buy bitcoin," says Ki Yun Joo.
Further decrease in selling pressure indicates an imminent price reversal.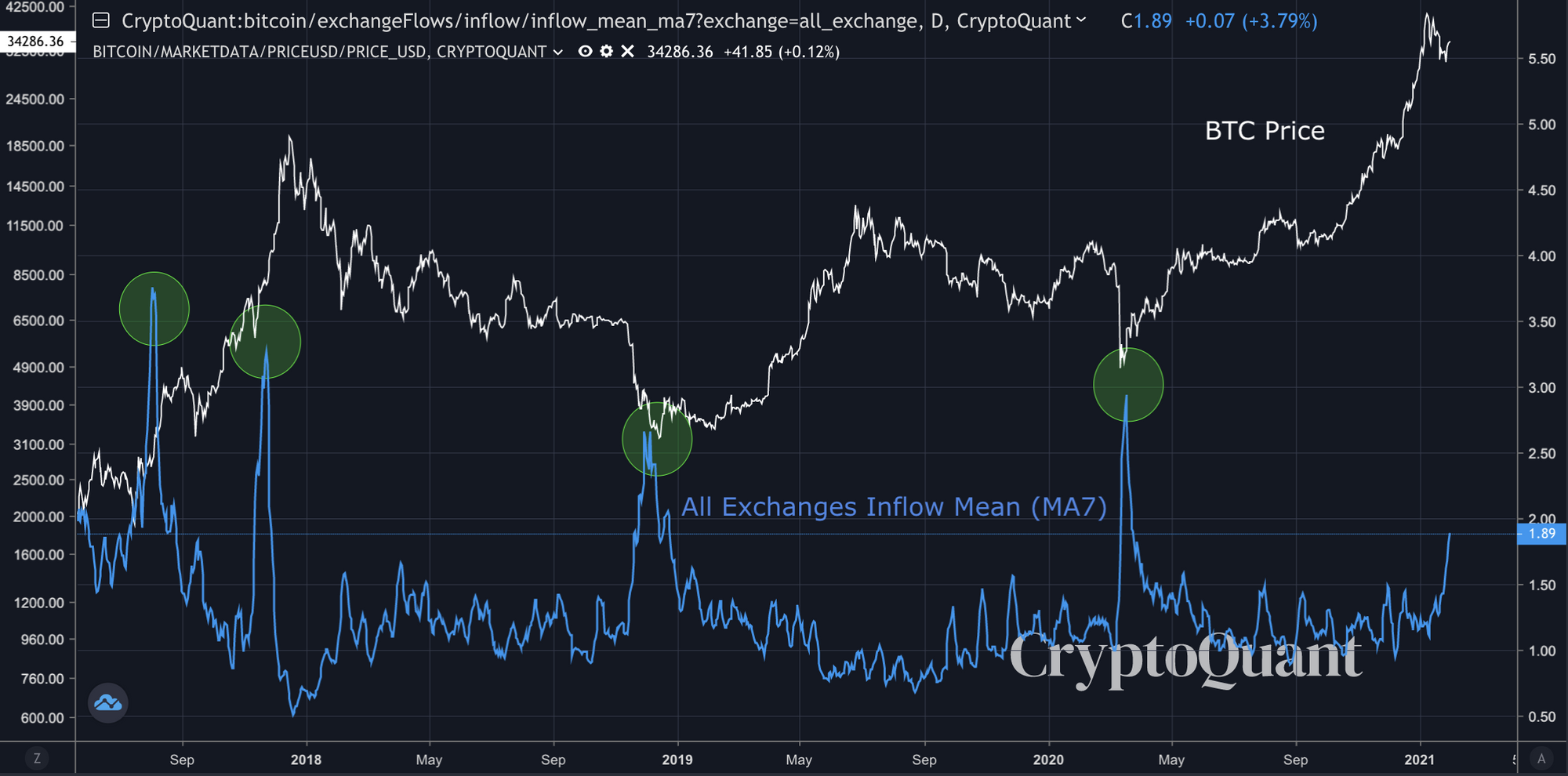 The CEO of CryptoQuant added that during a sharp drop in price, large bitcoin holders transfer coins to exchanges for the purpose of further sale, but usually do not sell them.
"Whales tend to make a profit when retail investors are active in the market. Bitcoin price is likely to rise when whales are active in the market in the long term, "he wrote.
Recall that at the end of February, the CryptoQuant company recorded large batches of bitcoin outflows from the American exchange Coinbase targeted at large investors. According to Ki Yoon Joo, these were price cut digital gold purchases that they made in the over-the-counter market.
In mid-March, a dispute arose between analysts at Glassnode and CryptoQuant over the reasons for the sharp decline in the market . Ki Yoon Joo saw this as a consequence of the movement of a large batch of bitcoins by whales, including to the Gemini cryptocurrency exchange on March 15.