Former DC comic book artist Jose Delbo teamed up with cryptoartists Hackatao to raise $ 1.85 million by selling non-fungible tokens (NFT) with comic book superhero Wonder Woman.
DROPS LAST WEEK WERE ! @Jose_Delbo x @Hackatao totalled $ 1,850,000 USD @katyarrington totalled $ 160,000 USD @AnnaDreamBrush totalled $ 242,000 USD

Congratulations to all artists and collectors!

All Drops happen here https://t.co/LSnoYY6GcY #NFT

– MakersPlace (@makersplaceco) March 6, 2021

Over the course of four days, the artists auctioned 914 NFTs from the Heroines collection. Each token contained one of seven images dedicated to the struggle for women's rights and opportunities.
The most expensive painting sold was "Weight of the World". The illustration, in which Wonder Woman holds the Earth on her shoulders, was paid 148,888 ETH (about $ 271,000 at the exchange rate at the time of writing).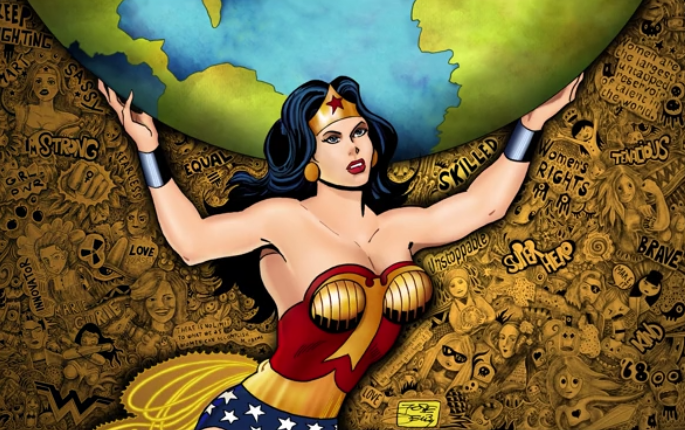 The 87-year-old Argentine artist Jose Delbo illustrated the Wonder Woman comic series from 1976-1981. He has also worked on publications about Batman and Transformers.
Artists donated all proceeds from NFT sales to Girls Who Code, an organization that fights the gender divide in the tech industry.
In early February, actress Lindsay Lohan sold the non-fungible Lightning token for $ 70,000 . The popular Nyan Cat meme gif went under the hammer for 300 ETH. In early March, the singer Grimes raised about $ 6 million for the NFT collection.
Litecoin creator Charlie Lee compared the popularity of non-fungible tokens with the 2017 ICO boom and the 2013 altcoin craze. Previously, he predicted the collapse of the NFTs due to "zero cost to create them."
On March 6, Twitter creator Jack Dorsey put up his first NFT tweet for sale. During the day, rates rose to $ 2 million.
As a reminder, an NFT copy of Banksy's burnt painting "Morons" went under the hammer on the OpenSea platform for 228.69 ETH .