Large holders of the first cryptocurrency could have taken profits at maximum levels by selling 140,000 BTC in February. This is stated in the report of the analytical company Glassnode.
Last week #Bitcoin continued the trend of new ATHs alongside @MicroStrategy announcing another $ 1.05B convertible note to buy $ BTC

We also study large wallets shuffling holdings and what it may tell us RE institutional hodlers

More in The Week On-chain https://t.co/hg22zegl71

– glassnode (@glassnode) February 22, 2021

Analysts write that since the beginning of February, bitcoin wallets with assets from 1,000 BTC to 10,000 BTC have reduced inventories by 140,000 BTC worth $ 6.72 billion. In January, whales bought more than 80,000 BTC.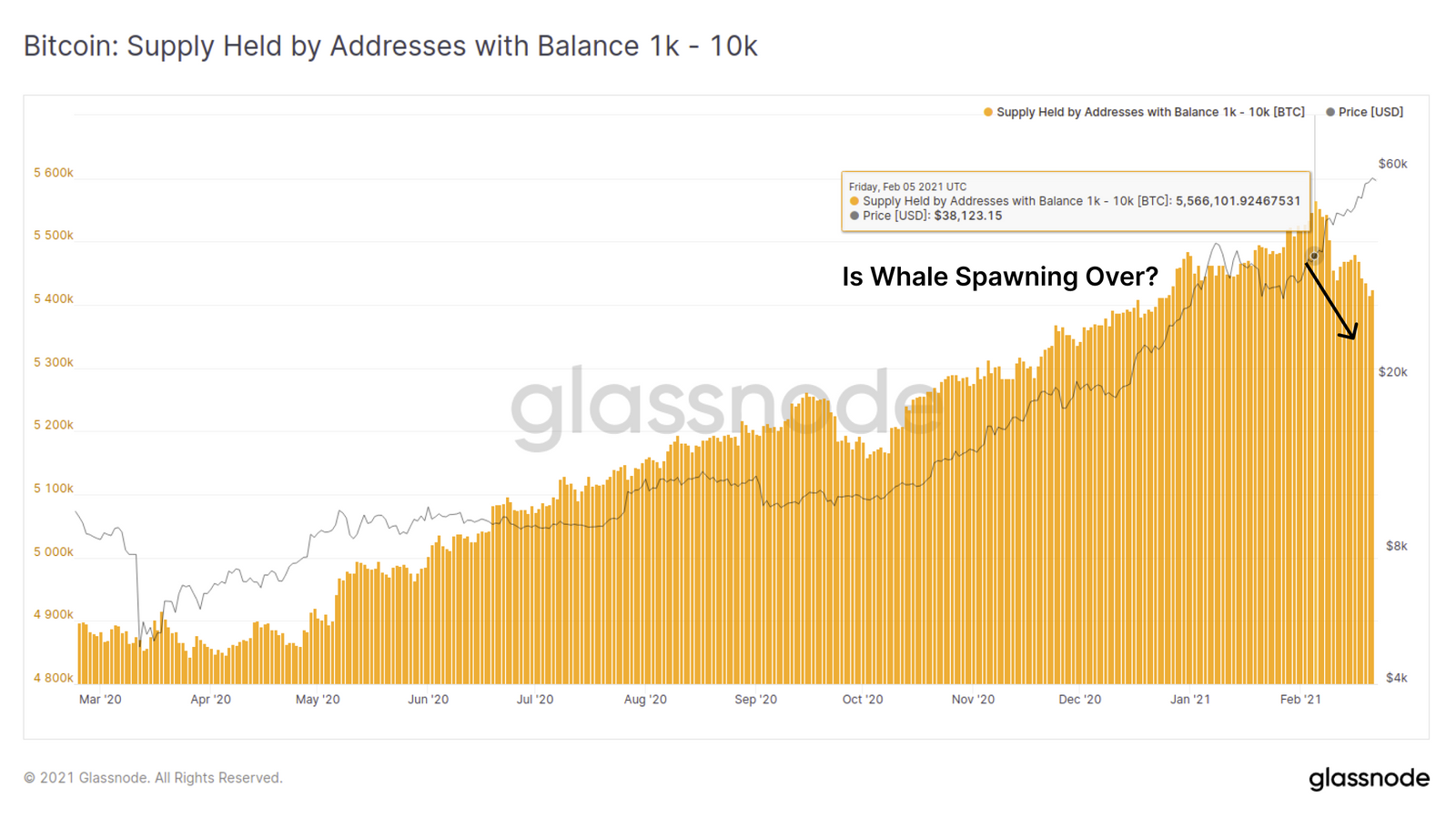 Holders of wallets with assets from 100 BTC to 1000 BTC did differently. In January, they sold 95,000 BTC for $ 4.56 billion, and in February bought 117,000 BTC for $ 5.61 billion.
Bitcoin wallets with assets from 10 BTC to 1000 BTC are getting rid of reserves for the fourth month in a row. Since November 2020, they have sold 128,000 BTC for $ 6.14 billion.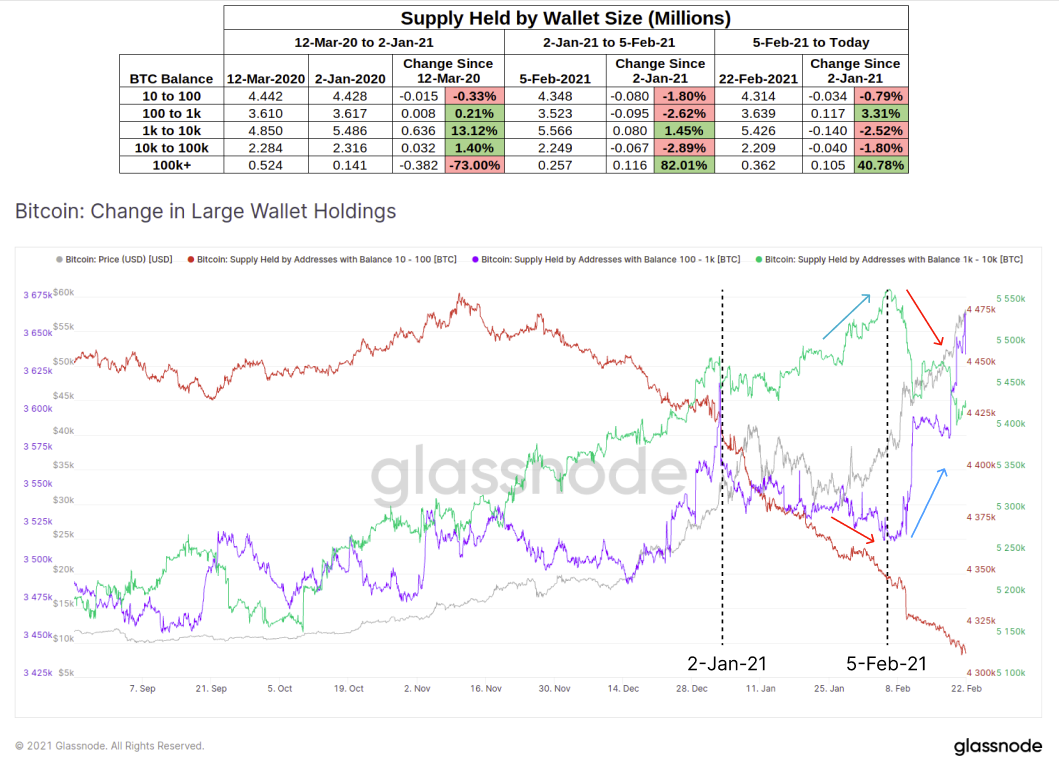 The analytical company suggested that the whales could not sell the assets, but distribute them. According to the report, in January, holders preferred to keep between 1,000 BTC and 10,000 BTC on the wallet. In February, analysts write, the trend shifted in favor of a larger number of addresses with a smaller remainder.
"Perhaps the coins are being placed in multi-signature schemes, or custodians are moving internally to meet the needs of their customers," suggested Glassnode.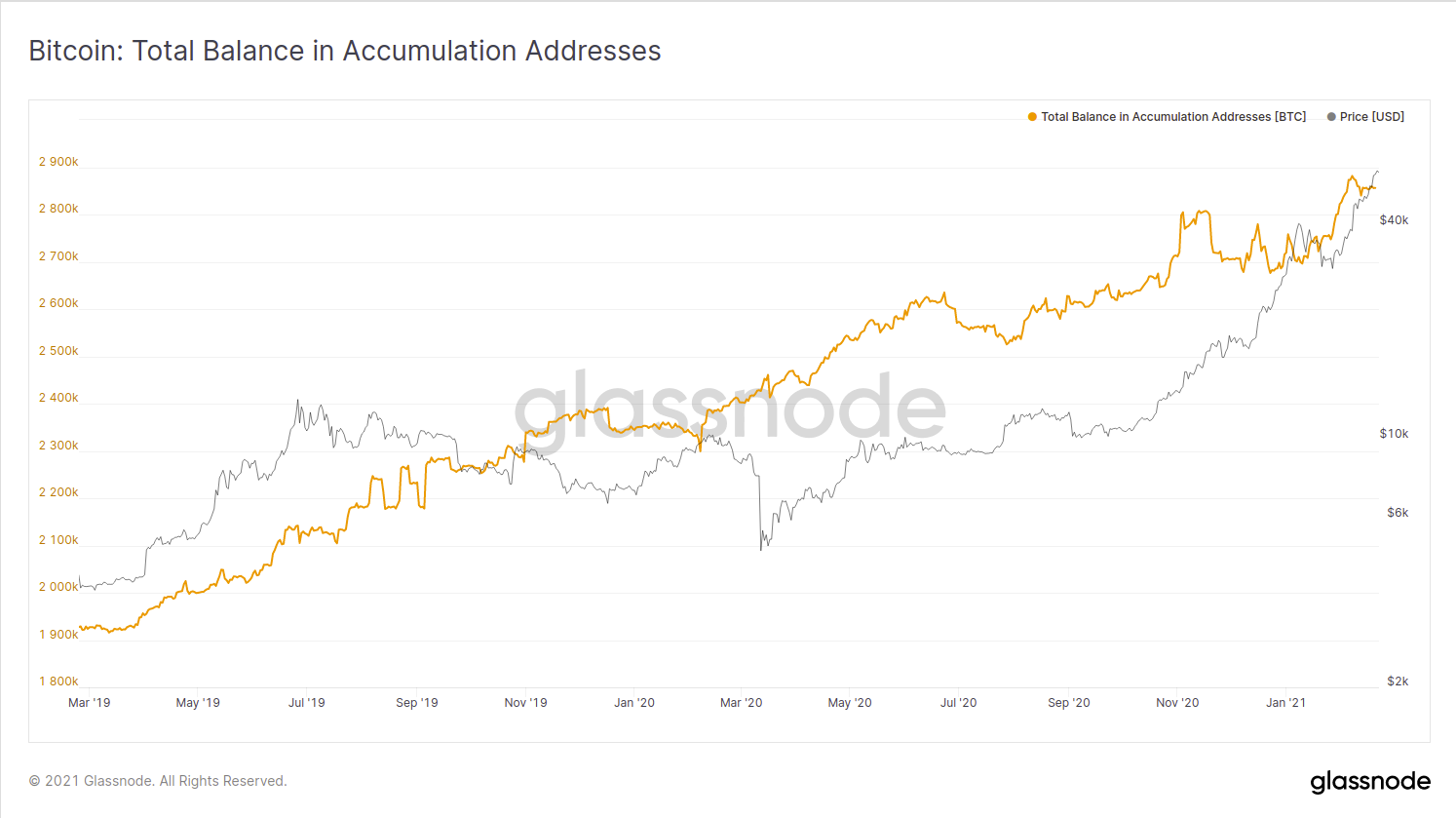 On February 21, the price of the first cryptocurrency reached $ 58,000 . On February 23, the bitcoin rate touched the $ 45,000 mark . As of this writing, the asset is trading at $ 49,600 . The market cap for digital gold is $ 921 billion, according to CoinGecko .
Recall that CrossTower analysts suggested that institutional investors will keep the bitcoin rate above $ 50,000 .
Earlier, Indian Warren Buffett warned of a severe hangover following the bullish rally of the first cryptocurrency. Rakesh Junjhunwala is convinced that the bitcoin party will end badly for its participants.