Nanny Ventures project analyst Vladimir Kavetskiy talks about the current market situation .
In March, Bitcoin set an all-time high at $ 61,844, but failed to gain a foothold above $ 60,000. Last week closed in sales, albeit with good buyback from buyers.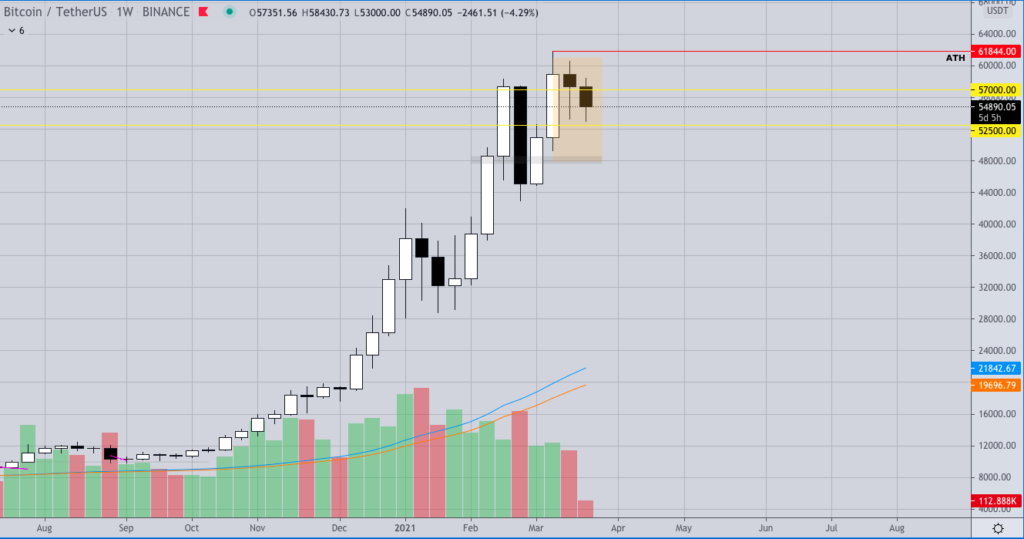 This week, the local pressure of bears continues, but they have not been able to push through the level of $ 53,000 for a long time. This is where the bulls are actively involved.
On the daily chart, we went to the lower border of the uptrend and turned the bearish candle on good buy volumes, which could be a good signal for the continuation of the bullish trend.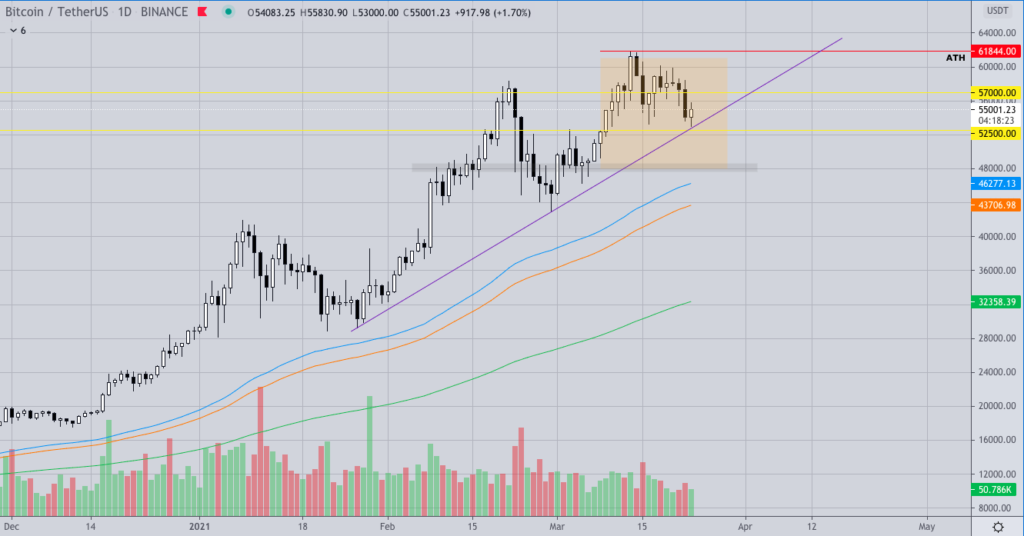 If the daily candle closes above $ 56,000 on the back of positive news from Tesla , the likelihood of a local correction completing will increase significantly.
After consolidation, the next POC levels are opened to buyers in an ascending sequence:
$ 57,000 – 57,200;
$ 57,800-58,000;
$ 58 600-58 800.
To confirm a return to growth, it is necessary to gain a foothold above them.
On the 4-hour chart, the price tested the EMA-200, which resulted in a good buyback.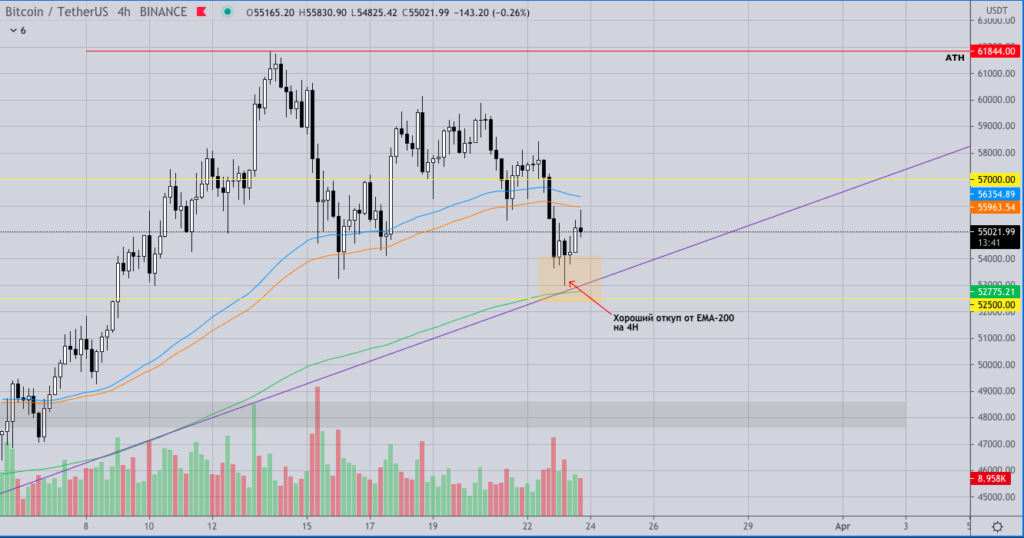 It is vital for buyers now to stay above support in the $ 52,000- $ 53,000 range. If this level does not hold, the likelihood of a decline below $ 50,000 will increase.