Nikita Semov, a practicing trader and founder of the Crypto Mentors project, talks about the current market situation .
Bitcoin is very close to ATH, however, the new inputs indicate that the quote will go into correction before the extremum is updated.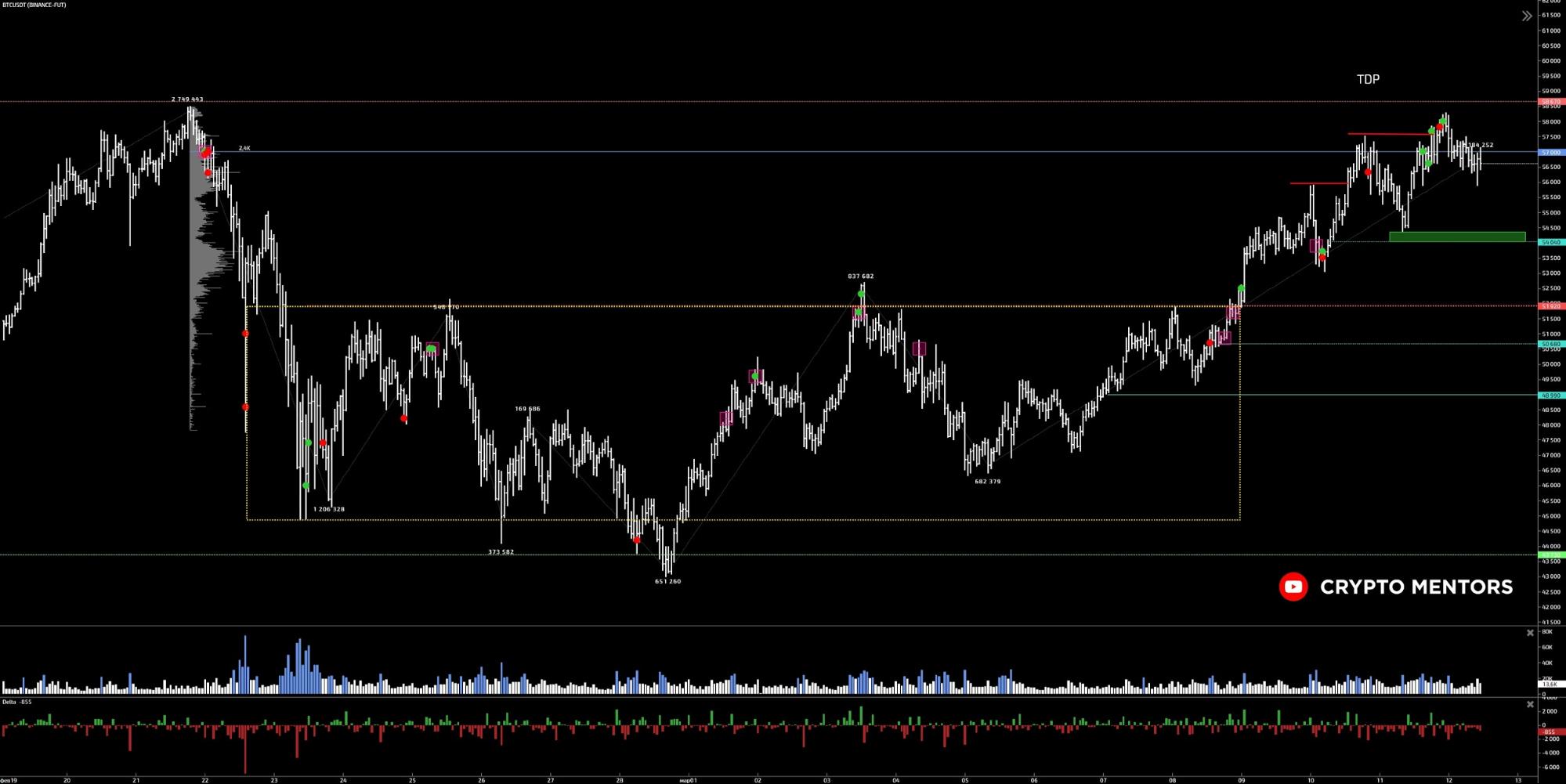 Firstly, one cannot fail to note a surge in volumes "on the highs" in the range of $ 56,600- $ 57,100. Now the price is systematically sliding under them, which indicates the selling nature of the capital injection.
Second, the movement to the last local extremum of $ 58,300 was accompanied by a burst of purchases in the market, which subsequently gave sales. This pattern indicates the protection of values ​​by a large limit seller.
Third, from the Price Action point of view, we can observe the destruction of price projections, which also indicates the weakness of buyers.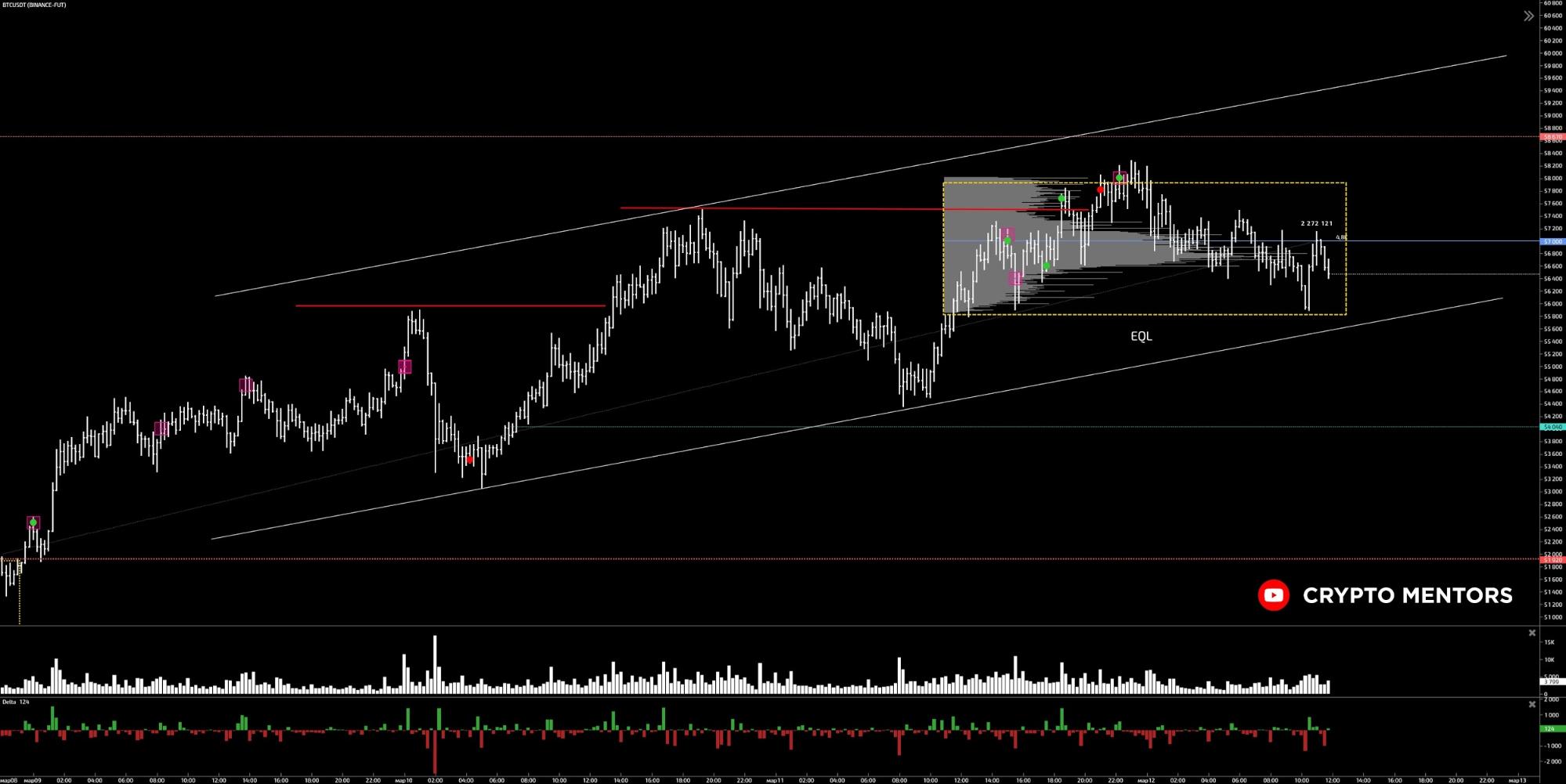 Thus, in the current context, it is reasonable to consider short-term positions, but one should not forget about the fact that this is a counter-trend. The main priorities for long-term purchase have not changed.
Bitcoin is expected to be around $ 54,000, because it is there that a large array of buyers is located. Be vigilant, as this move will break the "obvious to all" trend line, and therefore many retail traders will start shorting, while a large buyer will gain position.
After such a correction, we expect a new ATH.