On Sunday, March 28, trading fees generated by the decentralized exchange Uniswap reached $ 4.8 million, one and a half times the amount of fees paid on the Bitcoin network, according to Cryptofees.info.
In seven days, the non-custodian trading platform lost to the first cryptocurrency blockchain – an average of $ 3.49 million versus $ 4.15 million.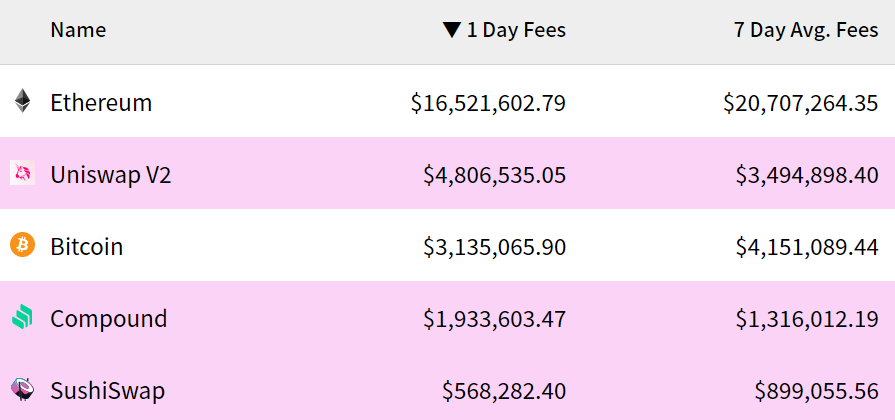 In the ranking of paid commissions, Uniswap ranks second after Ethereum. The indicator of the decentralized exchange reached 29% of the values ​​in the blockchain of the second largest cryptocurrency by capitalization.
According to ETH Gas Station , Uniswap is the leader in gas consumption on the Ethereum network. Over the past 30 days, users spent an average of $ 2 million per day on average, versus $ 1.65 million in transactions with USDT.
On March 28, the average transaction fee dropped to $ 13.8.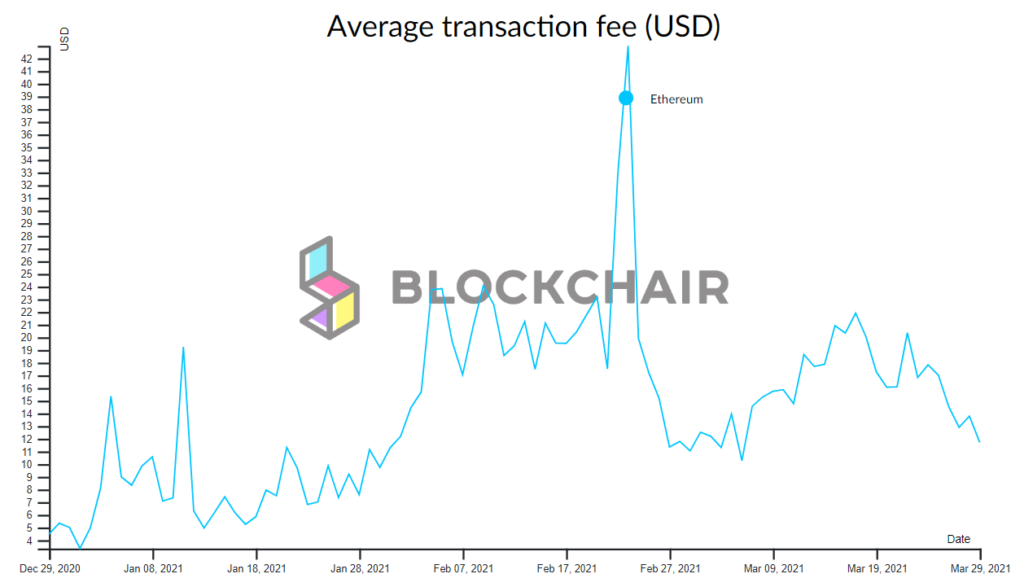 The median gas price over the past 24 hours has ranged from 85 to 188 Gwei, according to Dune Analytics .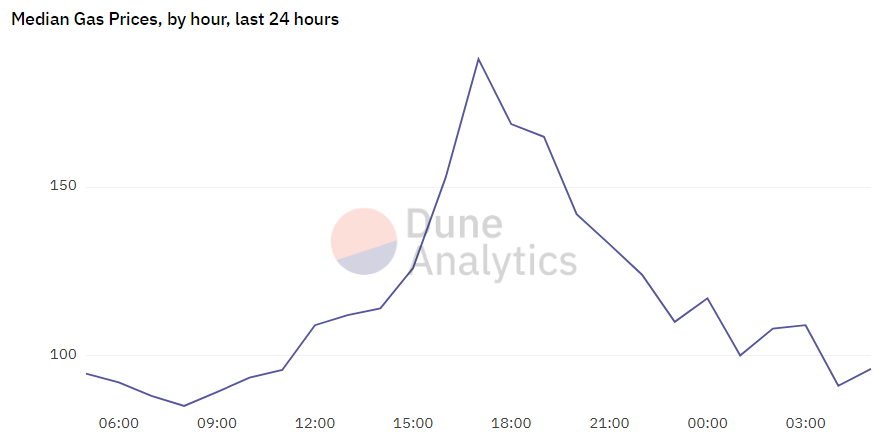 At the time of writing, the cost of exchanging tokens on Uniswap has dropped to $ 20.73.

The high cost of transaction fees has led to the migration of some users from Ethereum to Binance Smart Chain. In early March, PancakeSwap's DeFi platform surpassed Uniswap in terms of the value of blocked funds .
Recall that the Uniswap team announced the third version of the protocol , which will be launched on May 5. Among the innovations are a three-tier commission structure for liquidity providers and the introduction of a second-tier Optimism solution.