On Thursday, March 11, 5,000 BTC (~ $ 284 million) kicked in for the first time since consolidation in 2013. Telegram channel Goldfoundinshit reported about it .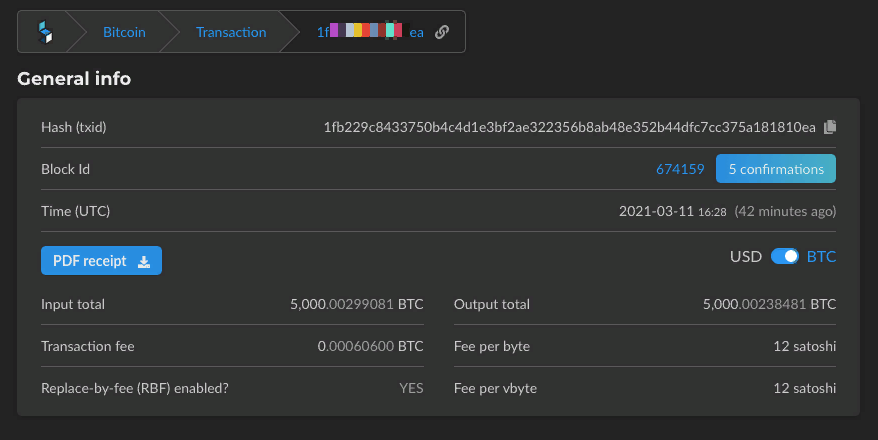 The movement of coins was also reported by the Whale Alert service. Twitter users joked that someone decided to "retire." One commentator suggested that the funds belong to the Silkroad darknet platform.
,000 #BTC (280,814,423 USD) was moved from an inactive address (last used 7 years ago)! https://t.co/oxJ1K80Cj1

– Whale Alert (@whale_alert) March 11, 2021
On February 28, 2021, 1000 BTC began to move , which have been dormant since 2010. Prior to that, Glassnode noticed that starting with a similar transaction on December 28, 2020, all movements of large lots of old coins almost perfectly coincided with local highs of the price, which then went down.
In the same month, an unknown person transferred 2,189 BTC , consolidated to the address in 2013.
Recall that in January Hodlmonks reported the movement of 8,000 BTC mined in 2010. Analysts suggested that the coins belong to the Coinbase crypto exchange.