The total market value of the USD Coin (USDC) stablecoin from the Center consortium has passed the $ 10 billion milestone.
The aggregate capitalization of all stablecoins is approaching $ 60 billion.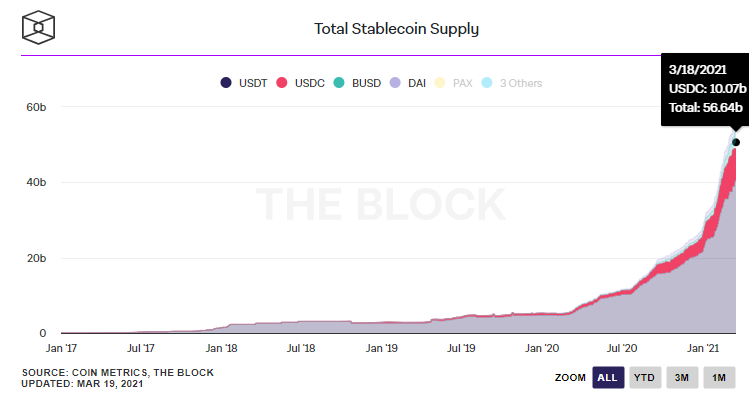 The share of USDC in the total supply of stablecoins is 16.69%. The permanent leader of the segment – Tether (USDT) – has this indicator at around 69.95%.
The total market value of Tether is $ 39.68 billion. The asset ranks fifth in the CoinGecko rating , rivaling Binance Coin, Cardano and Polkadot in terms of capitalization. Most USDT is issued on the Ethereum and Tron blockchains.
Earlier, Hodlmonks reported that USDC issuance rates outperformed USDT indicators.
In early March, USDC started working on the Stellar blockchain .